Introduction to Safe and Secure Coding Methods - Talk at Pittsburgh Techfest 2014
Next Saturday, on June, 7 2014, I will give a talk at Pittsburgh Tech Fest on safe and secure coding methods. This will be my first public talk since a long time and I am very excited about it. I really enjoyed making the slides, it was an opportunity to remember the good old days when I was teaching at EPITA, back in Paris or just giving some talks in various conferences (see a picture of one of my first talk in Normandy in 2004).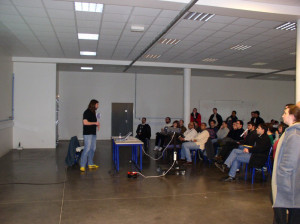 The slides are already available online (see below). Hope to see many folks here, it will be a very, very nice discussion.
Get the slides here: pittsburgh-techfest-jun14
Et Boom!